Sorrento Pizza-Making: Unforgettable Culinary Experience
Unleash Your Inner Pizzaiolo at Mount Vesuvius' Foothills!
Discover the art of pizza making at a charming school nestled among the picturesque hills of Sorrento, with a breathtaking view of Mount Vesuvius. Immerse yourself in a hands-on culinary journey as you master the art of crafting the world's most delectable food.
Under the guidance of our accomplished pizza maestro, you'll uncover the secrets behind the authentic Neapolitan pizza.
This experience goes beyond a mere cooking class; it's a celebration of pizza history, a tribute to our enchanting land, and an opportunity to savor its finest flavors, from extra virgin olive oil to delicious mozzarella, succulent cold cuts, and delightful limoncello and other liqueurs.
Embark on an unforgettable taste adventure that will leave a lasting impression.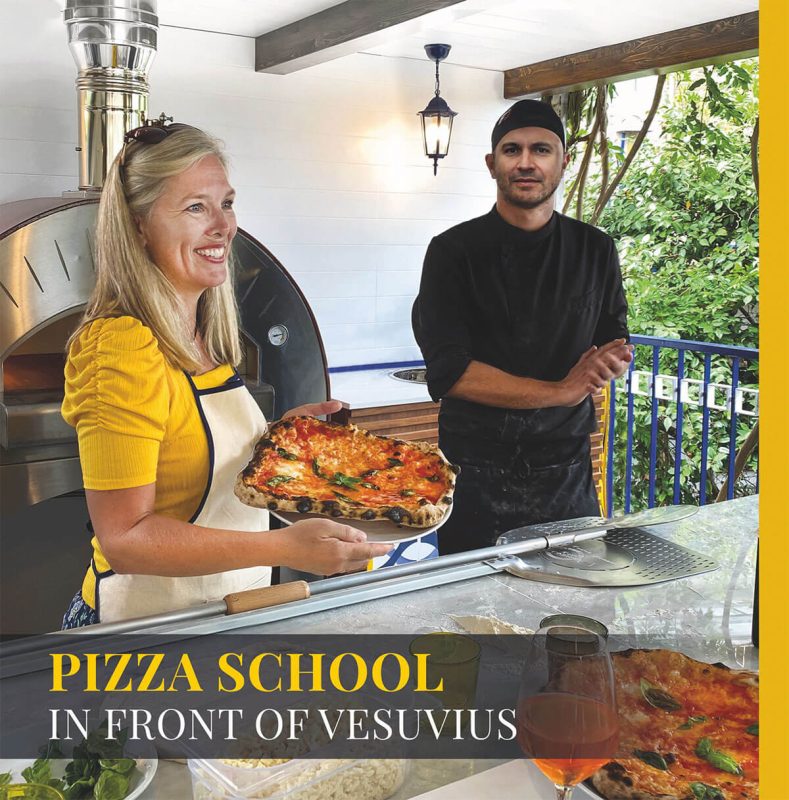 YOUR EXPERIENCE INCLUDES:
Please enter your reservation details necessary to process your booking.