The best Amalfi Coast Tours and Transfer Service in Italy
Start the greatest journey in your life

The best Amalfi Coast Tours and Transfer Service in Italy
Start the greatest journey in your life
Check out the Most Popular Tours offered by See Amalfi Coast Private Tours by Vito.
Discover the beauty of the Amalfi Coast with our best-selling private tours.
Our expert guides will show you the hidden gems and breathtaking views that make this region special.
So book now and make memories that will last a lifetime!
From 300,00

€

From 300,00

€

From 300,00

€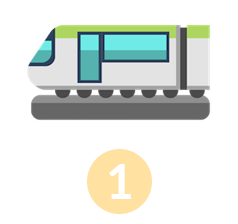 First step is to book a train ticket from the "Roma Termini" station to "Napoli Centrale (Garibaldi)" station on the following website: www.trenitalia.com or https://www.italotreno.it/en, as all tours start from the central train station in Naples. We suggest reserving any train departing at 7/7:30 am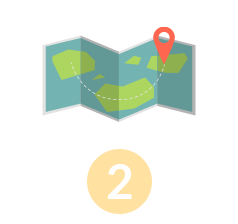 As all tours begin at the Naples Train Station, we advise you to select one of our tours that best suits your interests. No matter your tour, we'll be happy to help you make the most of your time in Campania by meeting you at the Naples Train Station.
Meet at Naples Train Station.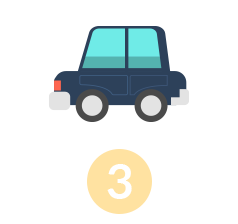 Step 3: Meet at Naples Train Station
Once you arrive at Naples train station, you will meet our driver at the end of the platform, holding a sign with you or your party's name on it. From here, we will set off on tour lasting up to 8-9 hours.
Book your tour now and make your Italian holiday truly unforgettable.
Our Selected Excursions from Ports
Choose our shore excursions to the best attractions of the Amalfi Coast, Naples, Sicily, and more.
You can see Italy's best-kept secrets and turn your trip and ride into an unforgettable experience.
We will make your trip, your ride, and those of your guests simple, comfortable, accessible, and high-quality standards.
With just a few clicks, you can avoid unnecessary waste of time and keep the unexpected and stress under control to enjoy the travel experience in Italy to the fullest.
Check out the Most Popular Transfer offered by See Amalfi Coast Private Tours by Vito.
Organising your own holiday can be a stressful task. Let us do the work for you! By choosing Travengo, you can save time and hassle by booking all of your itinerary services directly with a specialised local agency.